Wilfred Kenely, the Research Trust (RIDT) CEO, speaks to THINK about new initiatives coming to fruition thanks a new scheme.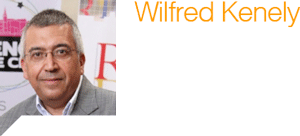 Maltese summers can be harsh and exhausting. Luckily, this year's was not a summer to be particularly remembered for its heatwaves or for its breathless nights. Still it is always better to be on holiday, enjoying a sea breeze or, even better, enjoying the beauty of some remote, cool mountainous resort. Some were lucky enough to spend their summer in such manner. Other not so lucky ones, continued with their routine while dreaming of next year's summer.Continue reading
Forty cyclists will be covering an endurance route of 720 km. They will cycle from London to Brussels to Paris this July to raise funds for breast cancer research at the University of Malta. For this initiative to happen, the RIDT has teamed up with two not-for-profit organisations, Action for Breast Cancer Foundation and ALIVE Charity Foundation. The former is an organisation that brings together breast cancer survivors, patients, and well-wishers, while ALIVE consists of a group of cyclists are dedicating their cycling efforts towards good causes.
The cyclists are currently undergoing training to get in shape for this challenge. Their objective is to each raise €1,800.