A spin-out from the University of Malta's Institute of Digital Games is working on artificial intelligence-run game testing software. The engine would run thousands of low-level testing rounds before humans engage in high-level testing of a game prior to market release. Modl.ai co-founder Georgios N. Yannakakis tells THINK how his team aspires to change the game.
Playtesting video games is essential in game development as it ensures ridding games of bugs and glitches to avoid hindering gamers' experiences while playing. However, the game tester labour shortage (and the repetitive and tedious nature of the job) makes it hard for developers to find suitable gamers to vet video games. Modl.ai, which raised an investment of €8.5mil from Microsoft's M12 Venture Fund and Griffin Gaming Partners in late 2022, allows developers to use artificial intelligence (AI) to extensively test the nooks and crannies of a game.
Prof. Georgios N. Yannakakis, co-founder of modl.ai, was a professor at the IT University of Copenhagen (ITU) and met Christopher Holmgård, now CEO of modl.ai, as his Ph.D. student interested in human-computer interaction in 2012. Holmgård was co-supervised by Julian Togelius, co-founder of modl.ai and now research director. The three of them envisioned the use of AI for testing games in an autonomous fashion. Their ad-hoc Copenhagen club disbanded when Togelius moved to New York to teach at New York University, Yannakakis came to the University of Malta, and Holmgård stayed in Denmark. Some years passed before the trio met in Athens at a conference in 2018 and realised that Holmgård's early research had become extremely relevant to the market. This prompted the birth of modl.ai. The co-founder team included Prof. Sebastian Risi from ITU, Lars Henriksen, and Benedikte Mikkelsen. But how does it work?
Playtesting: Dream Job or Logistical Nightmare?
'The idea is to have artificial intelligence automatically testing games, any game,' Yannakakis tells THINK. But why is this so important? Nowadays, almost a third of a game's budget is dedicated to quality assurance and testing. Playtesting, however, is a time and fund-consuming feat. Human players must spend ample time playing a game to uncover a selection of bugs in graphics, soundtrack and effects, and mechanics. The bigger the game's world, the more impossible it is to manually uncover every single bug before the game is released. The current shortage of qualified game testers, coupled with hiring and contracting costs, quickly crank up expenditures, which makes the financial development tally thicker.
Yet playtesting is essential. 'When a game is released without proper testing, it can destroy not only a game release, which in itself is a huge investment, but also the credibility of the developer and the publishing companies,' Yannakakis says. The stakes are high, while time and money are finite. Modl.ai aims to fill the gap between early development and the point when human testers try their fingers at a game pre-release.
AI solutions are changing the job market, but Yannakakis believes that, in their case, both AI and human testing will remain relevant. 'Modl.ai strives to become the ultimate testing tool that any game should have. Our AI game engine is a component that sits on top of any game engine, automatically testing various aspects of the game,' Yannakakis says. Modl.ai's solution would run thousands of bots (nonhuman gamers) across the game to test for the nitty gritty before human testers are unleashed on a pre-release game.
The AI engine modl.ai is working on aspires to become a game agnostic tool, which would allow the software to sit on any game engine currently running or emerging in the future, from small-scale mobile games to triple-A behemoths. 'We need to find ways to make sure our final product can interact with any game development engine. Obviously, we are looking at the most popular game engines for now, as a case study. But in the next iteration of our engine, we would want to be able to build a game-agnostic AI engine,' Yannakakis says.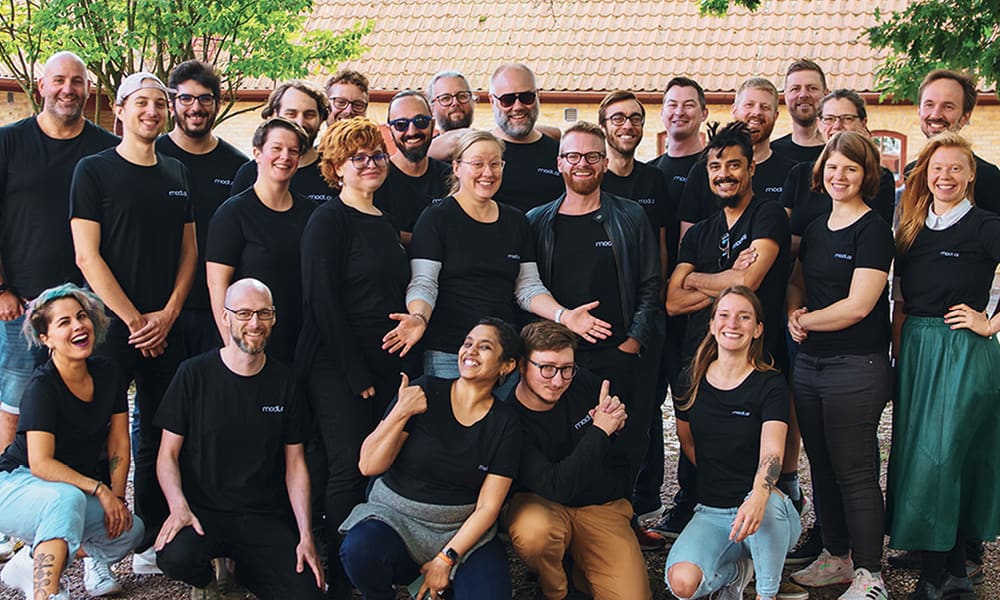 Gamer Archetypes
Modl.ai's bots are able to play a game using a variety of play styles, mimicking various player types. These 'gamer archetypes' are possible thanks to procedural personas, a concept that comes from interaction design and human-computer interaction. For example, you might have players who try to 'brute force' a solution by trying all possible combinations and others who might try an indirect approach. 'It is essentially a theoretical model of how a particular group of people will behave when they are faced with an interaction, for instance, in a game or a web application,' Yannakakis says. This modelling helps establish archetypes of gamers' behaviours, based on cues of how humans interact with technology, computers, and games.
Bots deliver rapid feedback to developers before testers would even get a glimpse of the game. 'You can iteratively improve your game with our AI game engine, and once you're happy, you can send it to humans for further polishing and further testing,' Yannakakis says.
Expanding the Team
Malta plays a crucial role in modl.ai's development. Yannakakis, who is also the Director of the Institute of Digital Games at the University of Malta, oversees the company's subsidiary in Malta, which is hosted at the university's TAKE OFF Business Incubator. There are Institute of Digital Games alumni on their team, who work on automating game development procedures like debugging and quality assurance testing.
'We have four people in Malta working in the spin-out of the start-up. We are firm supporters of remote working, and the recent funding we have received has enabled us to hire aggressively. In the next few years, we plan to expand up to 70-80 people around the world from the current over-30 in Malta and Copenhagen,' Yannakakis says. Modl.ai needs hard-working talent as they aim to finalise their AI game engine, which has a strong research component, in the next two years, with activity picking up in 2023.
Beyond the university serving as a crucial location for the development of the gametesting AI solution, modl.ai recently managed to secure a grant from the Ministry for Education, Sport, Youth, Research and Innovation's Postdoctoral Fellowship Scheme 2022 to fund a researcher for the development of their project. Yannakakis tells THINK that modl.ai seeks to find further synergies between their company and the Malta Chamber, and the start-up looks to expand its Maltese branch.
'We want more and more people to come to Malta to work with us and modl.ai. When it comes to AI and games, this is one of the most creative lines of work you may be able to find in Malta,' Yannakakis adds. The foundations are in place for growth. In a recent collaboration with Malta Enterprise, the local economic development agency, modl.ai announced the expansion of its local presence and recruitment of new talent at its centre in Malta.
For gamers and game developers, a bug can quickly ruin the experience. Unfortunately, expecting human playtesters to comb through the expansive worlds of modern games is unrealistic. Perhaps through the combined powers of AI research and innovation, it might soon be possible to have bug-free new releases! 'It is also entirely possible we will reach a point where AI could design, play, and test its own games before it releases them for us to play!' Yannakakis notes.