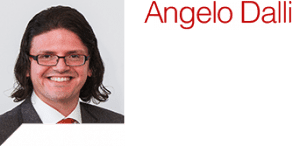 My passion in life is succeeding at building competitive and highly competent teams of people who are driven by a common vision towards success, in other words, setting up successful companies. I am a serial entrepreneur with an almost fanatic obsession for using IT and sound business sense to create disruptive solutions in various industries, including the transportation, entertainment, gaming and big data analysis fields.
My interest in IT started when developing small applications as a teenager in secondary school, selling my first program within a few months for a very tiny amount of money. I spent it the following weekend. Soon after, I took Computer Science seriously and ended up representing Malta in various international events. In 1995, when I was 16 years old, I won Malta's first-ever bronze medal at the International Olympiad in Informatics (IOI). Five years later, I graduated from the University of Malta with a Bachelor's degree in IT and a Master's degree in Computational Linguistics. Then, I moved to the UK, where I read for a Doctorate in Computer Science and Search Engine Technology from the University of Sheffield while working for various European Union research projects.
In the UK, I set up one of my first companies. A few years later it became Traffiko, an Intelligent Transport Systems solutions company with offices in the UK, Malta, and Australia. I also wrote proposals that were funded by the UK Joint Research Council and the UK Ministry of Defence Science and Technology Lab (DSTL). Additionally, I published and presented over 23 peer-reviewed papers and journal articles. Around 2005, I built a cluster of servers that copied all text on the Internet to test search engine technology.
In the past decade, I have been focusing on setting up successful IT companies in multiple countries, dealing with the challenges of managing operations in different time-zones and people with different cultures and training. My current businesses all largely employ Maltese IT professionals. They include gaming platforms, cloud-based data-mining and next generation people-sourcing platforms.
The importance of having a diverse skill set and an open mind is also something that leads to career excellence and personal satisfaction. I believe that Malta offers a good base of IT professionals who can achieve brilliant results within the right framework.
I am currently a member of the European Business Angel Network (EBAN). The network helps provide access to early stage finance to entrepreneurs with great ideas that need seed funding, mentoring and guidance.
A good foundation in technology, engineering, and science subjects gives the right analytical and logical analysis skills. They are useful in development and solving issues encountered by IT and technology entrepreneurs — from formulating a business plan to turning a start-up company into an IPO (a company that can be launched on the stock market) in a planned manner.
IT skills should always be coupled with a sense of appreciation for business needs. Entrepreneurs need a healthy dose of optimism and inquisitive curiosity tempered by a logical, practical approach. This philosophy has always been my vital skill set for success.