Way back in 2007, a dedicated group of six people put together a formula-style race car in just six months to compete in a prestigious international competition called FSAE. Since then no other team has participated. Students were always interested to build a racing car but found it too hard to actually carry out — the underlying logistics were simply too much.
In December 2012, a group of motivated university students founded the University of Malta Racing (UoMR) team. Their mission statement: 'To encourage and facilitate students of the University of Malta to unite together as a team in the planning, design and construction of a Formula-style race car and to participate in the Formula SAE, or similar competitions." They were brought together by a love of cars, engines, speed and a competitive spirit.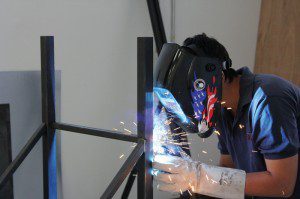 The 2007 team placed 17th out of 20 teams. The new team has stiff competition and huge challenges to overcome for the upcoming competition in July 2014. Foreign universities compete every year and build a database of knowledge and experience which students use to continue improving their cars. For the UoM to compete eff
ectively with top-class international universities, there must be a strong framework which supports and encourages students from every faculty, especially the Faculty of Engineering. To overcome this challenge the team extensively researched the parts, materials needed and procedure to build a competitive vehicle. The PR and Finance team of the UoMR also drew up a sponsorship proposal, which was used to attract sponsors and collaborators. Without them the project would not be possible.
The team is currently working on the car's design. At the same time they are fabricating some parts and structures inside their workshop at University. They are looking for financial or in kind assistance from driving enthusiasts and organisations. •
---
For more information on UoMR and contact details visit: uomracing.com. The University of Malta's research trust, RIDT, fully supports the UoM racing team initiative. The trust aims to sustain and grow the UoM's research activity. Please consider making a contribution at www.ridt.eu