While the construction industry in Malta is facing many challenges, Building Information Modeling (BIM), is rising globally. Can BIM become the solution to Malta's construction challenges?
The construction industry in Malta is one of the main pillars of economic growth. It has the potential to transform the small island into a center for prestigious design investments. That is, if it can work through some of its embedded problems.
Being a historical island, outdated infrastructure presents quite a challenge. Not to mention the rampant over-development, outdated practices, and 'uglification' of certain districts.
In addition, the construction industry is very fragmented, since the various project stakeholders do not generally work in harmony. Every year, construction projects are becoming more complicated, and traditional means of collaboration and workflows are not sufficient anymore. This creates conflicts, constructability issues, communication problems, delays in construction and delivery, budget overruns, and similar problems.
While these issues require a multifaceted approach to even begin solving, the solution to outdated infrastructure might be within reach.
Laying the foundations
Construction projects in Malta are divided amongst different consultants. To name a few: architects are focused on the design of the structure, structural engineers prioritize the structural aspect, and mechanical and electrical (M&E) engineers design and analyze the overall ventilation and electrical needs of a building. These various stakeholders need to be able to communicate and collaborate clearly with each other, a task that is difficult to manage.
Building Information Modelling (BIM) is a workflow management system that creates and manages information throughout the whole life cycle of a construction project. It connects people, technology, and processes to enhance the outcome of a project. By creating a clear line of communication from the start of the project, it allows everyone involved to collaborate, saving time, effort, and money.
Hasan Yumer, founder of Integrated BIM, an international team working on delivering BIM services worldwide, studied Architectural Technology and Construction Management in Denmark prior to studying Architecture at the University of Malta. He then read for a Masters in Construction Project Management with BIM in the UK (funded by the Tertiary Education Scholarships Scheme). He explains that BIM enhances a project's workflow, emphasising that scale doesn't matter since the aim of BIM is solely to improve communication and collaboration.
But if BIM can improve a project, then why hasn't it been implemented locally? Hasan explains that there are a number of misconceptions surrounding BIM, such as that it is only viable for large projects or that a large budget is needed to reap the full benefits. Another misconception is that the meaning of BIM is simply narrowed down to a 3D model created by software (e.g. Revit, ArchiCAD, Tekla), instead of focusing on its original meaning of communication and collaboration. Alternatively, it could be a lack of understanding of its potential. Hasan explains, 'if these concerns aren't addressed, things will never change. It's all about mindset.'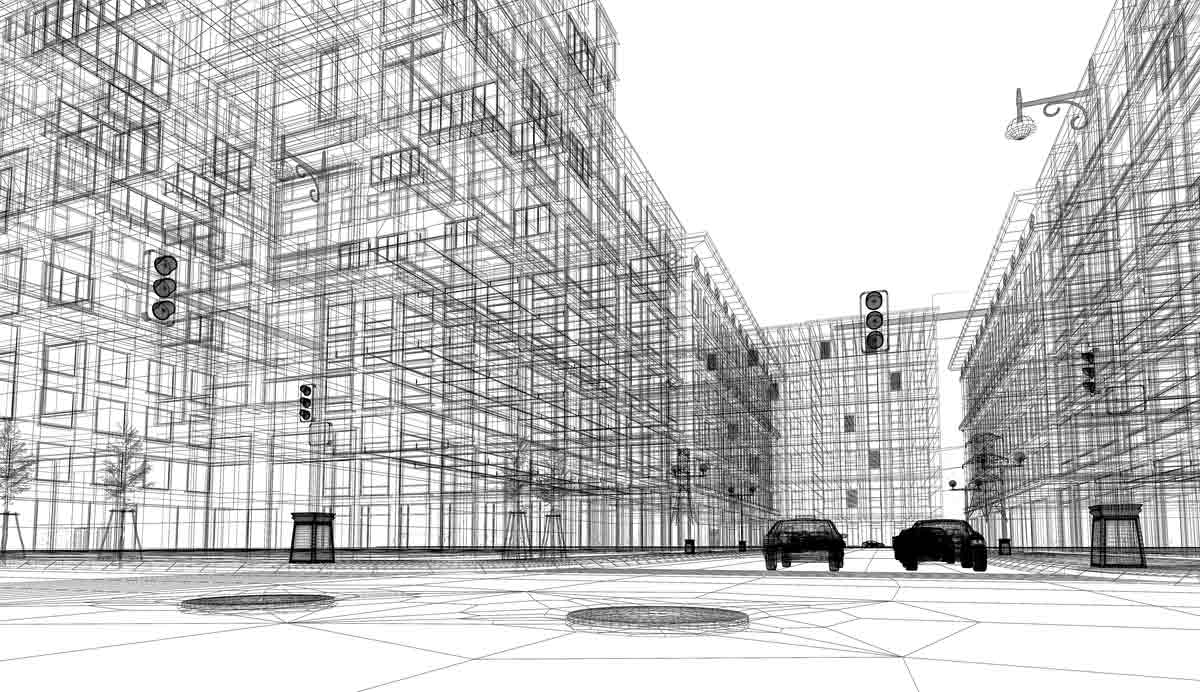 Dr Architect Rebecca Dalli Gonzi (senior lecturer at the Faculty for the Built Environment, University of Malta) agrees, 'we need to educate different institutions, the government, NGOs, and the private sector on how they can improve their operations.'
Aversion to Change
Change is usually met with aversion, and the hesitancy to adapt BIM can be attributed to players in the construction industry being set in their ways. Dalli Gonzi recalls the time when the industry shifted from hand drawing to digital (i.e. Computer-Aided Design [CAD]). 'There was similar resistance to change, just as what is currently happening with BIM.'
Hasan echoes this sentiment by pointing out that '[…] the change from CAD to BIM starts with a change in the mindset. We aren't talking anymore about individualization and fragmentation of the industry. Instead, we are talking about improving communication and collaboration for better access to the right information by using digital tools.'
Essentially, the industry needs to understand what it can do with BIM and whether it is worth its time and investment. It is useless to have an innovative technology if people are unaware of its potential. To address this problem, Dalli Gonzi has taken the path of integrating BIM into the faculty curriculum to teach students the skills and applications of BIM. She explains, 'large companies have started applying BIM in their operations, but medium and small companies have not yet taken the plunge. There is a blockage between who is offering tuition, and who is receiving the knowledge. This block in mindset needs to be addressed.'
Adapting BIM in Malta
Changing a mindset isn't something that happens overnight. However, it is clear that we need to start somewhere. For Hasan, the first step needs to be for the government to recognize the importance and benefits of BIM. But in order for this to happen, the relevant departments need to be aware of BIM and how it can benefit the industry.
This leads to the second point, specifically education. Universities should implement BIM in their syllabus, as this will create knowledgeable individuals who can help drive the construction industry forward.
Finally, investors should also push for BIM in their projects. Besides being one of the main beneficiaries, it can help streamline their projects by reducing conflicts, delays, and improving quality and control.
Dalli Gonzi also believes that local societies, such as the Chamber of Architects and Civil Engineers (Kamra tal-Periti), the Chamber of Engineers, and the Chamber of Commerce can be good intermediates between academic knowledge and construction enterprise.
Academics have an opportunity to work with students and prepare them for their contribution towards architectural design with a strong emphasis on management. This will ensure a leaner use of materials and processes, thus facilitating an industry that should always look towards innovation whilst respecting its local heritage. After all, one of the many roles of academia is to help improve society at large, rather than walling itself off in ivory towers.