Not a 50 hour-long blockbuster, not a 30 second casual game: Attack of The Friday Monsters is an experiment with a new, middle-sized format. The game presents a day in the life of an 8 year old kid. The oneiric, nostalgic storyline is a masterfully paced intense adventure that feels just right.
Downloadable from the Nintendo 3DS eShop, the game is set in a '70s Japanese town, where our hero Sohta and his family just moved in. Told from the kid's perspective, the events are open to interpretation: apparently, Godzilla-like monsters attack every Friday. On the same day, a TV show also packed with monsters is produced and aired in town. What is the secret behind these attacks? And is there a connection between fact and fiction?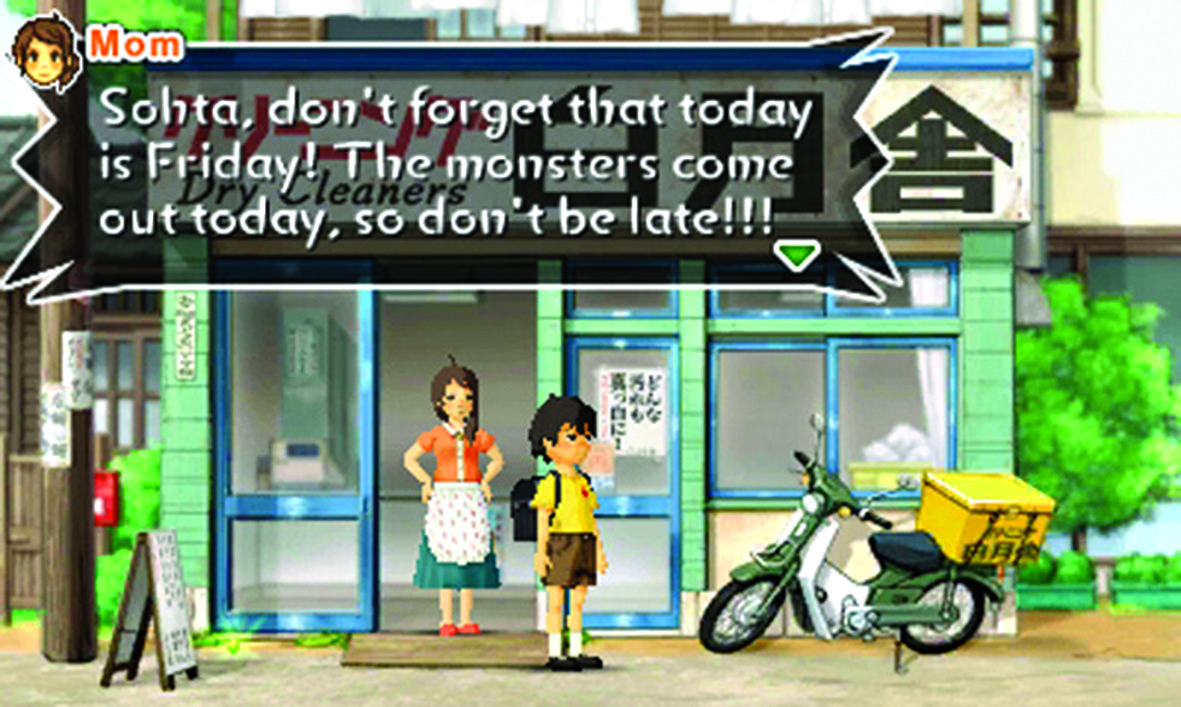 Don't expect to engage in massive monster fights in Attack of The Friday Monsters. The game focuses on talking with villagers, meeting new friends, and strolling in a beautiful countryside town. It really makes you feel like a kid again encouraging a relaxed kind of roleplay.
At €7.99, Attack of The Friday Monsters proves that digital downloads can be a great way to introduce audiences to new formats and concepts. It introduces a poetical take on games.