From research-based interventions in New York to a children's local council in Malta, international minds look for ways to create better urban design to increase residents' quality of life. Martina Borg and Daiva Repeckaite tune in to hear their thoughts.
You will always require involvement from the top [decision-makers], if not to drive or encourage change, certainly to facilitate it. We should not be taking decisions that are inconsistent with progressive directions,' says architect Jacques Borg Barthet. Of course there is much that residents can do to question how their own behaviour affects the use of urban space.
Borg Barthet is Director of Practice at AP Valletta, an architecture firm, and visiting assistant lecturer at the University of Malta (UM). Together with Joanna Frank, CEO of the Center for Active Design (USA), he addressed a keen online audience in April 2020 to discuss community co-creation in urban design. During the conference, Borg Barthet spoke about Playspace, a project his firm took on, where they joined forces with the Siggiewi Local Council and reclaimed a village square for a day. 'We developed the idea of working with children, after a discussion we had with the Siggiewi Local Council. The latter has a special Local Council for Children in the 9 to 12 age group who were keen to be involved. Children are some of the most vulnerable and least considered public space users,' he explained.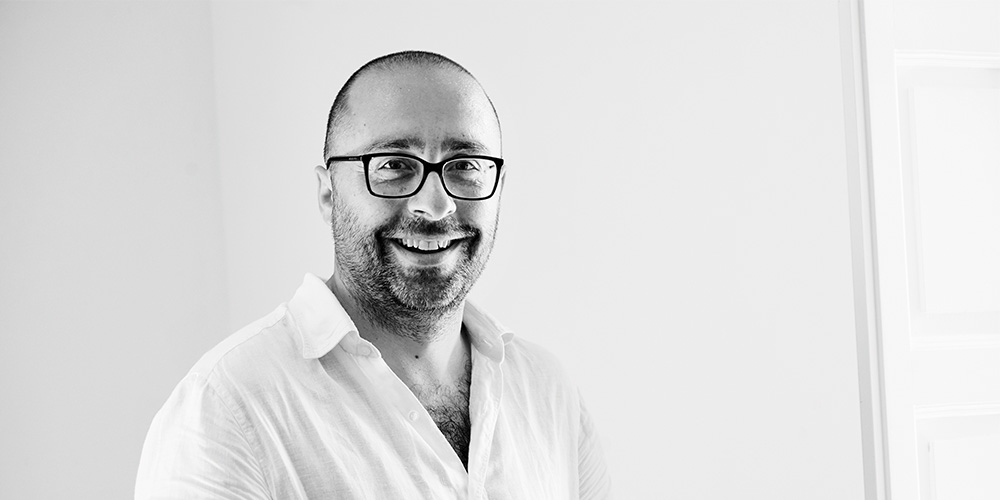 Playspace was inspired by another game involving the use of an assembly kit and cards, developed by Berlin-based group, Invisible Playground. It was adapted for children through the use of a cardboard 'building' kit and two sets of cards consisting of 'imaginary places' and 'activities'. Teams of children were invited to discuss combinations of imaginary places and activities, to construct with their Playspace kit. The idea was to improve the conditions for children to move safely around towns.
Can we use this?
In New York, Frank's insights mirror what we observe in Malta. Their centre's research showed that public space affects mental health and human behaviour. 'Low-income communities with high levels of residential greenery had similar mortality rates to higher-income communities,' she found out. Her centre created a new online system based on this research (Fitwel) to introduce guiding principles that can be adapted to different communities, as a way of sharing best practices.
The curators of the event, Dr Ann Laenen, visiting senior lecturer at UM, together with Stefan Kolgen, a transmedia storyteller, wanted international experts to reflect on the role of design in the post-COVID-19 world. 'The main issues and themes that arise [in urban design] are quite universal. Once you start implementing projects related to these themes, which are quite specific, one sees and realises that the projects themselves need to be tweaked to local contexts,' Laenen believes. In New York, the Center for Active Design revealed that communities with well-cared for and easily accessible public areas bred more civic pride and community involvement than those with less space to interact. Reflecting on the local project, Borg Barthet added that fears of the 'other', typical in local communities, could perhaps be overcome if people were given more opportunities to mingle.
Low-income communities with high levels of residential greenery had similar mortality rates to higher-income communities, – Joanna Frank
Frank (an active design expert) explained that her project was supported by former New York Mayor Michael Bloomberg. The top-down approach proved effective. But can inclusive design emerge without such support? 'Governance and culture studies suggest that decision takers will not take decisions counter to the core culture of their electorate,' Borg Barthet tells THINK. 'So, we have to start to change that culture. Clearly, there already is a demand for better public space and for the built environment to better support quality of life. But we speak of the environment and development as if they were separate realities. We need a better vision for the environments we wish to inhabit. Strong visionary leadership is necessary to make that happen.'
Searching for leadership
Borg Barthet believes that bridging culture, design, and community is crucial. 'We require a broad culture change – and cultures tend to change slowly until they pick up momentum. Education is essential in this regard. We have to start by finding constructive ways of showing that things can be done differently and that change can have remarkable benefits.' For this reason the Playspace team considered children to be important potential drivers for change. The Playspace project was funded by Valletta 2018 (the agency running Valletta's European Capital of Culture activities) and Valletta Design Cluster.
The architect references other campaigns that pushed change by targeting younger age groups. 'If we look at anti-smoking campaigns in schools, we can see that this has had an impact on both children and their families. Our intent here is to raise awareness of the importance of the street as a space for users other than cars. Change has to start by getting people to consider that things do not have to be as they have always been.'
Strong visionary leadership is necessary to make that happen, – Jacques Borg Barthet
'In Malta, we still fail to consider the health and other impacts of car domination – the habits we form in childhood grow up with us,' states Borg Barthet. On the morning of the project, several community members joined in the fun, watching the children and just talking to each other. When vehicles are present, these kinds of interactions are much less likely and often less comfortable. 'We are still exploring ways to take this forward and are considering whether there is scope to offer a version of Playspace on an international platform to allow exchange on different perceptions of public space,' the architect says.
In his view, communities must find ways to take public space back for people's use. 'Part of the car-dependent mentality arises out of a sense that the street is not a safe or comfortable space for pedestrians, cyclists, wheelchair and other assisted mobility users – so people feel that they have little choice but to drive their cars. This is a chicken-and-egg situation. Forward-looking cities are making life easier on pedestrians and other road users and harder on cars. Look at the Plazas Program in New York; they used low-cost interventions (barriers, paint, planters) to take over sections of road area for use as public spaces.'
'The Playspace project […] is a good local example of including children in the thought process of placemaking and urban design,' the curators comment. Creating a virtual space for this discussion was their way of promoting a better 'new normality'. 'We wanted to reflect with others about the effect of the pandemic on our lives after COVID-19. With social distancing we felt that placemaking got an extra dimension,' Laenen says. 'The need to meet, the need to share, the need to belong seem to be stronger. The new normal will be a different normal. So we wanted to use the current time to reflect on what could guide that new normal.'
Frank emphasised how public hazards are worse in overcrowded cities with inadequate infrastructure. Communities are friendlier and healthier when urban spaces encourage movement, but will authorities listen?