Modern light bulbs have illuminated our streets and brightened our homes, but there is a dark side to excess light (if you'll pardon the pun). The negative effects of increased light pollution are becoming harder to ignore as the threat goes beyond environmental damage. It's affecting your pockets, too.
According to the environmental NGO Birdlife, Malta is the 17th most light-polluted country on Earth, and lighting is responsible for at least one-fourth of all electricity consumption worldwide. With its high population density, Malta feels the disastrous effects of over-illumination strongly.
Financial costs
Poor outdoor lighting design results in energy being wasted, both in cost and in carbon footprint. As energy is wasted, local councils, organisations and businesses suffer from financial burdens — and so do you. According to data from the Urban Lighting, Light Pollution and Society, light pollution burdens Malta by at least €5 million. But energy use can be drastically decreased if efficient lighting is used.
When inefficient outdoor lighting schemes are replaced with energy-efficient and well-designed lighting, substantial energy savings can be enjoyed. For instance, outdoor light should be cut-off in a way that no light is directed above the horizon. This ensures light is directed to where it is needed, without wasting energy and polluting the skies.
Savings can be further increased by switching off and dimming lights at night. These measures can eventually lead to an energy reduction of up to 60 per cent.
Human health
The increase in artificial light at night can seriously damage our health. Being surrounded by light "tricks" our brain into thinking that it's still daytime. Being surrounded by bright lights (such as from urban areas or our electronic devices) late into the night might actually affect our circadian rhythms – and there is reliable evidence that the artificial extension of the day produces serious adverse consequences to human health.
Exposure to light at night suppresses the production of melatonin (a hormone that regulates the sleep-wake cycle) which seems to have an influence on coronary heart disease. When it comes to lighting with a high blue component (such as LEDs and digital screens), this disrupts normal melatonin rhythms, commonly leading to insomnia, stress and increased susceptibility to other medical conditions, including cancer.
Seabirds
But perhaps the biggest toll of light pollution is on the environment, sea birds specifically. To shine a light on the value of seabirds, Intechopen shows that the waste produced by seabirds, also known as 'guano', could be worth millions. Seabirds play an important role in the distribution of natural nutrients to marine ecosystems, and their faeces can be used as a commercial fertiliser.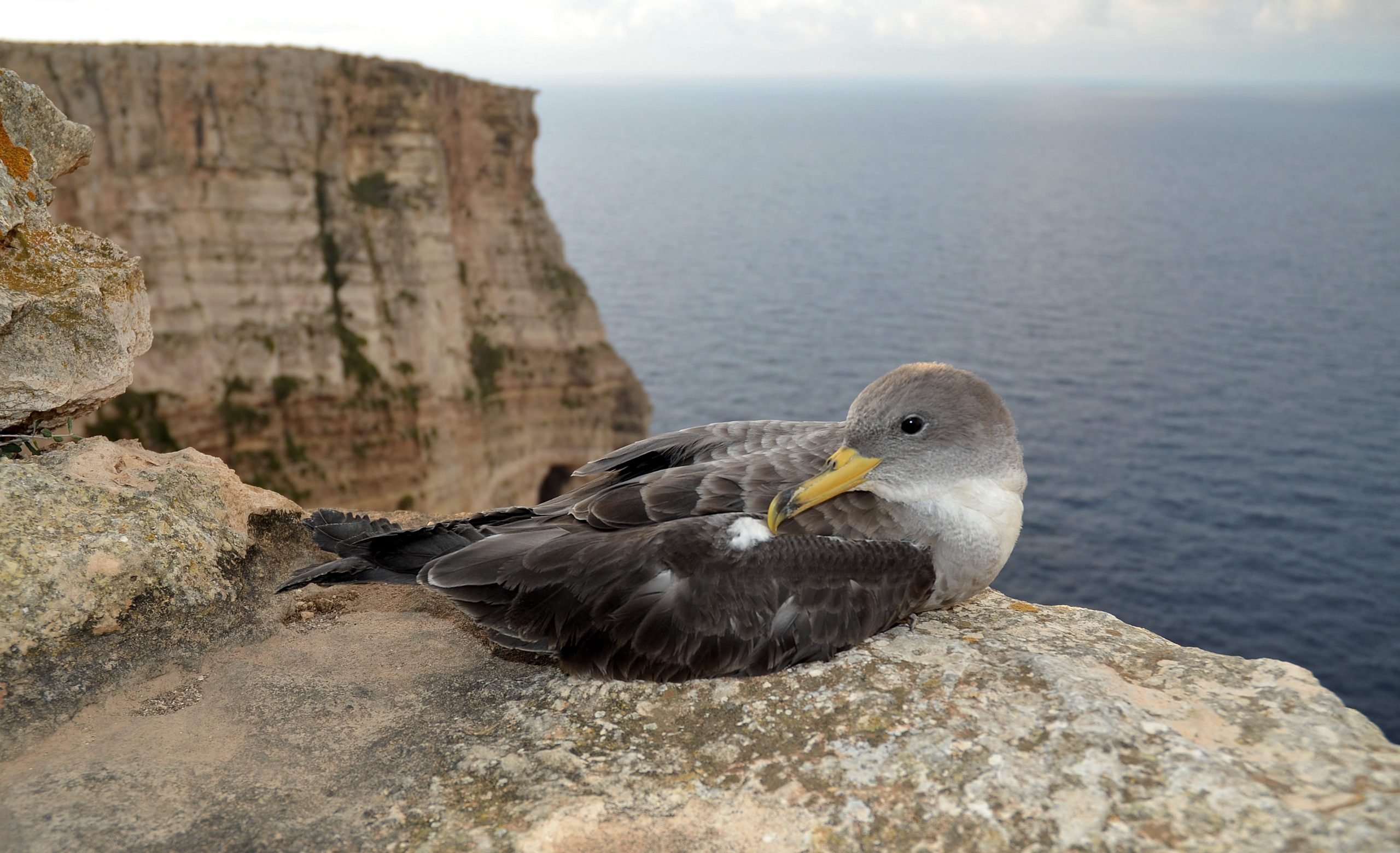 Ten per cent of the global breeding population of the Yelkouan Shearwater live in the cliffs and islets of Malta. The Maltese islands have been home to seabirds for thousands of years. Today, about 2000 Yelkouan Shearwaters reside on the islands. Other shearwaters, such as the Scopoli's shearwater, and European Storm-petrels also breed in the Maltese islands.
These birds are most active during nighttime when adult birds return to attend their nests. Due to light pollution, these species lose their orientation and can get stuck on land. Artificial light is also responsible for a number of deaths, as it stops adult birds from returning to their nests. Reduced adult attendance means nests and chicks are vulnerable to predation, exposure and can end up starving to death.
Shearwaters and storm-petrels take up to five years to reach sexual maturity. They lay just a single egg per year, which is a reflection of a large investment of resources. Should the nest fail at any stage, they will not be able to lay a second egg. The degradation of the breeding habitat and the increase in the natural mortality rate of young birds can have serious consequences on their populations. If this situation is left unchecked, the number of stranded fledgelings is expected to rise.
Solutions
The good news is that light pollution can be reduced fairly easily. Measures that can be taken to fight light pollution include:
Using light only when and where it is needed;
Using light only when needed;
shielding lights properly;
Using energy-efficient bulbs;
Using the right bulbs for specific jobs can drastically decrease energy waste;
Using lighting schedules;
Keeping the intensity of light low, as well as using LED light responsibly and directing light to where it is needed.
Malta's biggest environmental NGO Birdlife recently launched guidelines for ecologically responsible lighting. The guidelines aim at protecting the nocturnal environment of the Maltese Islands from light pollution for the benefit of both seabirds and humans and include specific requirements for good lighting design.
Birdlife's guidelines provide plenty of suggestions to use light in a sustainable and ecologically friendly way. The guidelines also encourage the implementation of management actions during the breeding season and switching off lights during fledging seasons.
Do you want more info on how to save energy and make a change? You can read the full list of guidelines here.
We also have plenty of other articles about light pollution, which you can find here and here. If you want to find out more about seabirds – we have a fantastic article here too!
Further Reading
Crymble, J. (2020). Guidelines For Ecologically Responsible Lighting. Retrieved from https://birdlifemalta.org/wp-content/uploads/2020/07/Guidelines-for-Ecologically-Responsible-Lighting.pdf
Falchi, F., Cinzano, P., Elvidge, C., Keith, D., & Haim, A. (2011). Limiting the impact of light pollution on human health, environment and stellar visibility. Journal Of Environmental Management, 92(10), 2714-2722. https://doi.org/10.1016/j.jenvman.2011.06.029
Meier, J., Hasenöhrl, U., Krause, K., & Pottharst, M. (2014). Urban lighting and light pollution (1st ed.). Routledge.
Schnug, E., Jacobs, F., & Stöven, K. (2018). Guano: The White Gold of the Seabirds. Seabirds. https://doi.org/10.5772/intechopen.79501