Start-ups to change a country. Lars Lorenz meets TAKEOFF Business Incubator manager Andy Linnas to find out more.
Start-up companies have evolved from being nice to have into a must have. Traditional business models cannot match their capacity to advance into uncharted territory and risk taking abilities. Banking, media, telecommunication, and manufacturing are only a few examples that have changed heavily since the start-up culture exploded. The rapid change has uncovered major challenges. Networks are lacking, allowing for no easy way to collaborate or share ideas, which is key for young start-ups to succeed. The gap between small businesses and established companies is undesirable to sustain a healthy economy.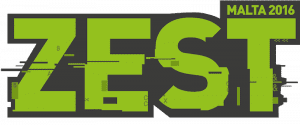 The ZEST conference offers a unique opportunity for entrepreneurs, managers, students, and those interested in business to chat and share knowledge. The two-day event is organised by the Malta Communication Authority in collaboration with the TAKEOFF Business Incubator (University of Malta). Armed with their past experience the team invited more than 34 different speakers. Contrary to other events, ZEST throws excessive formalities out of the window and focuses on creating an enjoyable atmosphere instead.
The venue, Westin Dragonara Resort's Conference Centre, is outfitted with a tech demo space, piazza, and co-working area. The setup encourages chats in breaks and between talks to share ideas and encourage participants to start working on their next big project. 'ZEST tries to be an event not just for techies. It caterers to everyone's interest,' says Andy Linnas. Their unusual approach is clear: the famous tenor Joseph Calleja is opening the conference to talk about the classical music and opera industry.
Malta stands to gain by opening up internationally. The Islands can show what it has to offer, while local businesses can obtain fresh inspiration from abroad. Even established companies can benefit immensely, since they need start-ups to innovate. Conquering emerging markets quickly is essential to staying competitive, but big business cannot adapt that quickly. They need start-ups to go into these niches for them, and in turn large corporations need to provide the necessary resources to do so.
'If businesses don't prepare and become flexible and open to change, many may lose out on this revolution.'
Linnas experienced the possible impact of such events first hand during Latitude59, a big start-up conference in Estonia. It is now in its 9th year, but beforehand Estonia hardly had a start-up culture. Today the landscape has changed. Whole parts of the city have been refurbished into modern areas filled with restaurants, office space, and apartments, ready for people from all around the world to move in. Having that international talent intertwining with the Estonian community allowed start-ups to raise over €100 million of investments that created thousands of jobs. This movement placed Estonia on the map. 'I believe society will always benefit from startup culture and we can make this happen in Malta,' Linnas envisions.
ZEST is the first step in that direction. It will be happening from 27–28 June at Westin Dragonara Resort, St. Julian's. Prices start at €149, while university staff and students are being offered special rates. For more information visit their website or contact ZEST directly.