11 academics from the University of Mata have been ranked amongst the World's Top 2% of Scientists, according to citation metrics. Who are these academics and what are their research areas?
More researchers from the University of Malta were included in the 'World's Top 2% Scientists', according to a recently published study by Stanford University.
Covering 22 areas and 176 disciplines, the study ranks more than 100,000 researchers whose work has accelerated progress and productivity in their areas from 149 countries. From the University of Malta, 11 researchers were ranked based on 2020 data. With immense pride in this outstanding achievement, THINK takes a closer look at their research.
The data is based on Scopus, an international online database of scientific articles. It's organised into two lists based on distinct categories: career-long impact and single-year impact. For this article, we'll be taking a look at the latter category.
The H-Index
How does one rank researchers and assess the scientific impact of their work? The H-index. It is defined as the highest number of papers that have been cited h or more times. But what does this mean in practical terms? Let's assume an h-index of 17. This means that the researcher published at least 17 papers that have been cited at least 17 times. If the 18th most cited publication was cited 10 times, the h-index remains the same. However, if the 18th most cited publication has 18 or more citations, the h-index of that researcher rises to 18. Which means that a scientist is rewarded for having a range of papers with good levels of citations, rather than one or two outliers with very high citations.
For this article, we will be focusing primarily on academics that have been featured for the first time, followed by comments from researchers that ranked in 2019 and 2020.
Newly ranked Academics
Rank: 57,197/ 7,658,440
Department: Paediatrics
Field: Medicine
A well-known paediatrician with a special interest in paediatric cardiology, Prof. Victor Grech has been developing research on a variety of topics. With a PhD in paediatric cardiology, a second PhD in English language, and a third PhD in epidemiology, it's easy to understand why Prof. Victor describes his research as 'driven by his curiosity'.
Working in the medical care of infants, children, and adolescents and in the ratio of males to females at birth (assessing the impact of stress in populations for instance), his work has a direct implication on public health. Not only that, but he is also working on science fiction. So, if you are curious about the research done in this field, a Star Trek fan, and/or a science fiction film enthusiast, you can check out his book or participate in some activities developed by SciFi Malta, an association set up to organise and support activities related to Science Fiction co-founded by Grech.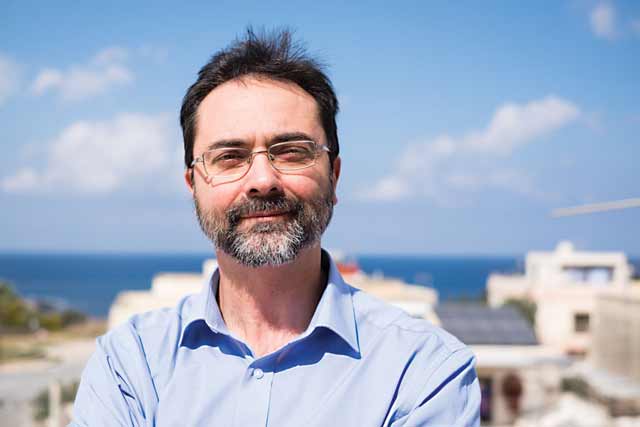 'Research is a way to keep the brain active and curious, something that is increasingly important as one inevitably grows older.'
Rank: 84,235/ 7,658,440
Department: Anatomy
Field: Medicine
Starting her career as a medical doctor, Dr Sarah Cuschieri realised that type 2 diabetes and obesity were two major problems in Malta. Always intrigued by academia and research, she decided to centre her research on these two diseases during her PhD and is currently working on epidemiological studies.
These studies estimate the frequency and patterns of a disease, determining potential causes and risks (in her case: diabetes, obesity, other chronic diseases, and COVID-19). The data provided by this type of research also allows public health authorities and policymakers to make responsible decisions.
Cuschieri has been an example both for her research, having won the silver award of excellence by Cardiff University, Wales, and also for her outstanding efforts towards education, developing and contributing to improve the current educational system. Winning the Academic Leadership and/or Accomplishment award as part of the Ten Outstanding Young Persons of the World (TOYP), she was recognised as an academic that excels in her field and creates positive change. If you are a PhD student in Public Health, Cuschieri has also published a book where you can find practical tips and guidance based on her own experience as a graduated Doctor of Philosophy.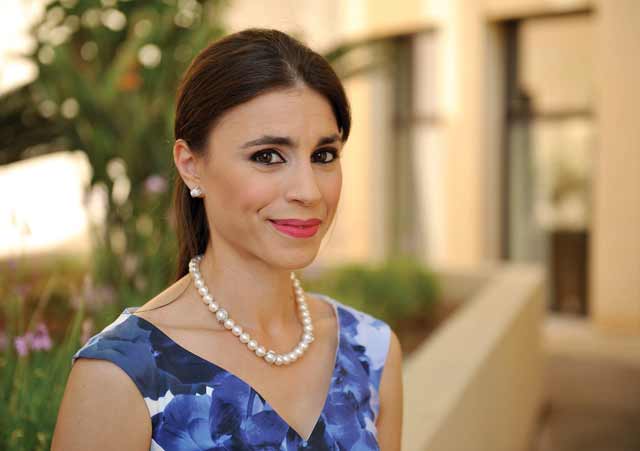 'Research may not be everyone's cup of tea, but it has a pivotal role in various sectors, not just in health. It is important that we show respect to those undergoing such work as well as support research by participating in studies.'
Rank: 178,682 / 7,658,440
Department: Paediatrics
Field: Medicine
As a paediatric consultant in infectious diseases, Prof. David Pace has been working with children with serious bacterial infections (e.g. meningitis and septicaemia), diseases that can potentially result in permanent disabilities from a young age. Believing that prevention is better than a cure, Pace has been researching the prevention of infectious diseases in children through vaccination.
Preventing such devastating and potentially fatal or disabling infections reduces the number of children affected as well as the suffering that they and their families might otherwise experience. Pace's research has also allowed a reduction in the number of vaccine injections that infants need to prevent these diseases, whilst maintaining the same protective effect.
'I would like to encourage students and doctors, especially trainees, to be more enthusiastic towards research. Research should be an integral part of all specialisation training programmes. It is crucial to keep medicine moving forward and improve the quality of care that we offer our patients as well as their well-being.'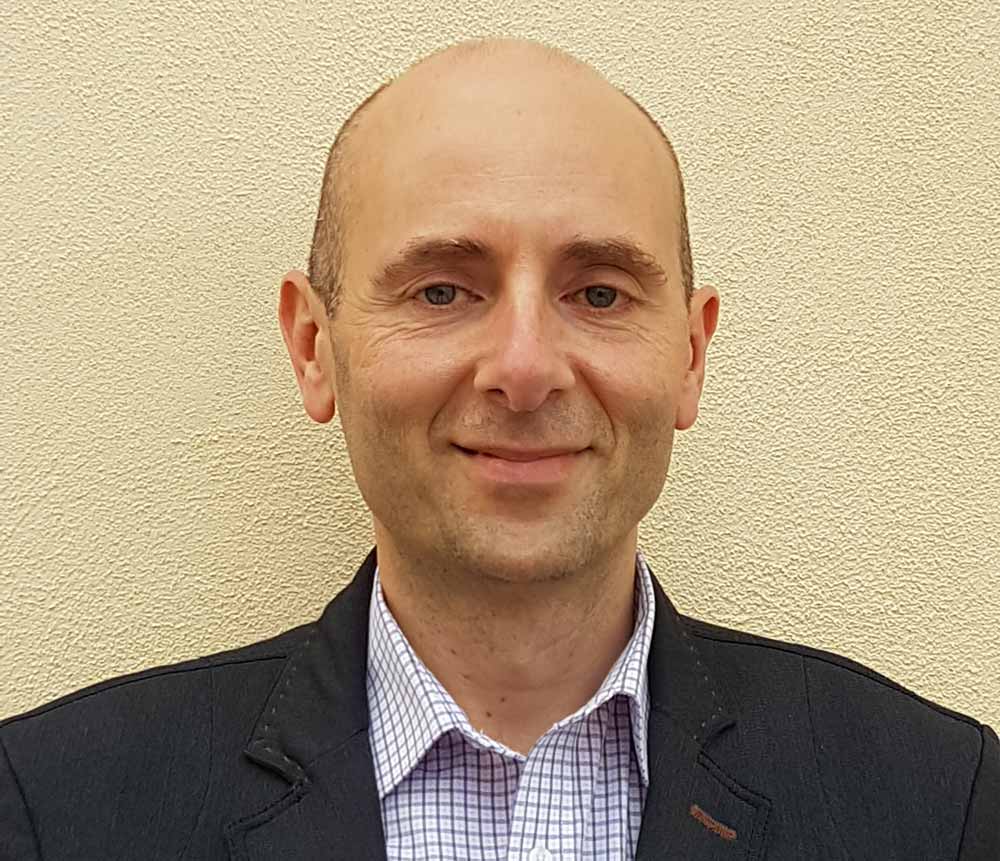 Rank: 313,563 / 7,658,440
Department: Industrial Electrical Power Conversion
Field: Engineering
Climate emergency is one of the core problems to be addressed until the end of 2030 (2030 Sustainable Development Agenda). The shift from fossil fuels to renewable energy sources has been on the international agenda for several years. However, most of our energy still comes from non-renewable sources.
While believing that renewable energy sources are essential to address the climate emergency, Dr Alexander Micallef's research has focused on microgrids and the integration of renewable energy sources and energy storage systems. Microgrids are small electricity networks that integrate various energy sources and energy storage systems, balancing supply and demand to optimise energy distribution. By incorporating clean energy sources such as wind and solar, microgrids enable a higher integration of renewable sources into electricity networks. This results in a significant improvement in the environmental footprint due to nearly zero CO2 emissions.
Micallef is an associate editor for IEEE Access and IET Smart Grid. He is currently the vice chair of the IEEE Malta Section. He was also the chair of the Technical Subcommittee on Smart Buildings and Customer Systems within the IEEE PES Technical Committee on Smart Buildings, Loads and Customer Systems.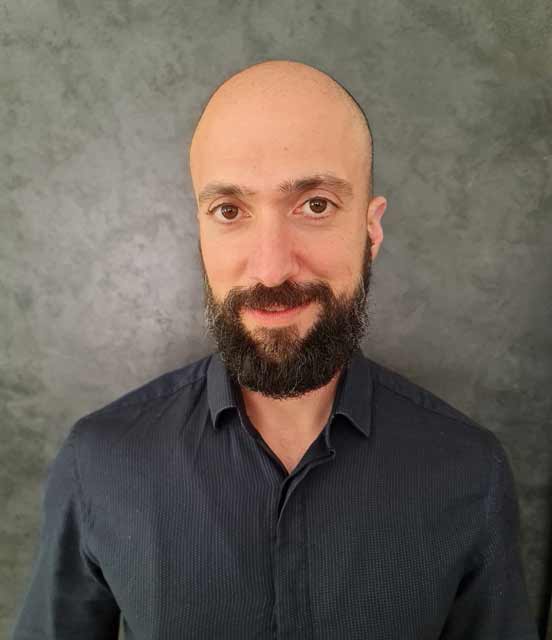 'I would like to thank colleagues, collaborators, and past mentors who have supported my research activities over the years and look forward to new research opportunities.'
Rank: 75,254 / 7,658,440
Department: Corporate Communication
Field: Media and Knowledge Sciences
Prof. Mark Anthony Camilleri's research focuses on social sciences including Business, Communication, Digital Media, Tourism, and Higher Education among others. He is an associate editor of Wiley's Business Ethics, the Environment & Responsibility (IF: 6.967) (that was formerly known as Business Ethics: A European Review) and of Frontiers in Psychology (IF: 2.99). He is serving as the Social Media Editor of Taylor & Francis (T&F)'s Tourism Planning & Development (IF: 3.9).
He is an editorial board member of Emerald's Interactive Technology and Smart Education; International Journal of Contemporary Hospitality Management, International Journal of Tourism Cities, and in the Journal of Hospitality and Tourism Technology; in T&F's Anatolia: An International Journal of Tourism and Hospitality Research; in Springer's Technology, Knowledge and Learning and in the International Journal of Corporate Social Responsibility; and in Wiley's journals Sustainable Development and Business Strategy and the Environment. Mark is also a member of the academic advisory committee in the Global Corporate Governance Institute (USA).
He is a member of the technical committees of the following conferences (among others): International Conference on E-Education, E-Business, E-Management and E-Learning – IC4E2021 (Japan); International Conference on Education and Training Technologies – ICETT2021 (Macao, China); International Conference on Education Development and Studies – ICEDS2021 and ICEDS2022 (Hawaii, USA); International Conference on Educational Technology – ICET2021 (China); International Conference on Modern Educational Technology – ICMET2021 (Indonesia); and Tourism, Hospitality and Events: Innovation and Resilience During Uncertainty – The INC2022 (Cyprus).
He is a foreign member of the expert teams of various (national) research councils, and regularly reviews articles for high-impact academic journals.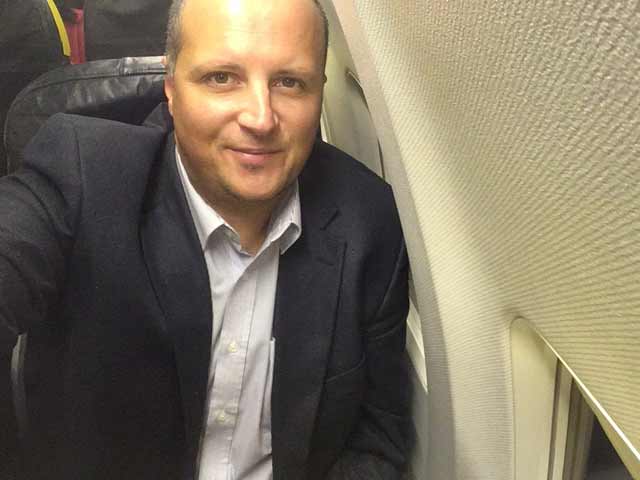 Ranked for the second year in a row
For Prof. Godfrey Baldacchino, Prof. Joseph N. Grima, Prof. Georgios Yannakakis, Prof. Michael Borg, Prof. Giuseppe Di Giovanni and Prof. Ruben Gatt, it's the second time in a row ranking in the 'World's Top 2% Scientists' (you can find our article here). According to Di Giovanni, 'it's a great honour to be listed for the second year in a row in this survey by Stanford University.'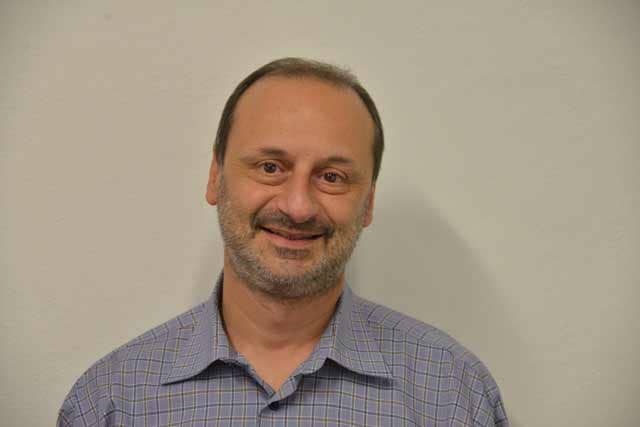 'I share this recognition with my group and the many brilliant researchers and students that I have worked with over the course of my career,' he adds. 'I have also to acknowledge the economic support of the University, my Faculty and Department, and MCST. The research journey is expensive and long, and the real challenges today are funding availability and keeping up with emerging issues that need to be explored, combining theoretical insights and societal relevance to maintain our position among international groups.'
But as researchers, Baldacchino explains how they also keep in mind that science can deliver great satisfaction when initiatives succeed and develop a life of their own but also great disappointment when frustration sets in after various attempts to change things end in failure. He muses: 'That's why I continue to plan to publish one book per year. This gruelling publishing schedule keeps me thinking, sourcing for new ideas and new contacts. Never a dull moment in my short life.'
Research is not a lonely path. It's a team effort, combining dynamic environments where researchers can learn and discuss ideas, motivational peers, colleagues, and students that push the boundaries of knowledge, leading to new answers and, most importantly, to new questions.