'In Search of Line' is a thought-provoking exhibition that delves into the role of the line in art, offering a deep exploration of how artists use the line to convey images, meanings, and emotions. The collection features a diverse mix of local and international artists, spanning from prehistoric works to modern creations. Prof. Vince Briffa's unique essays add depth to the experience, reflecting on select pieces from a philosophical and personal perspective.
Art has a unique way of capturing the essence of human expression, and one of its fundamental elements is the line. The concept of the line in art has challenged and inspired artists across centuries, offering both a creative challenge and a means of conveying images, meanings, and emotions. The exhibition 'In Search of Line' delves into the essence of the line and its evolution over time, a subject that has captivated artists, philosophers, and art enthusiasts alike. THINK Magazine sat down with Prof. Vince Briffa, an academic at UM who contributed to this exhibition's catalogue, to find out more.
Getting Acquainted with 'In Search of Line'
'In Search of Line' is provides a platform for artists to explore various ways in which the line can be used, such as a visual measurement, a gesture, or a philosophical journey. The exhibition brings together an intriguing mix of local and international artists carefully chosen by the curator, creating a diverse and captivating collection of artworks.
The aesthetic of the exhibition is something worth noting. Fondazzjoni Patrimonju Malti (FPM) has done an exceptional job restoring APS House, where the exhibition is held. They have managed to neutralise the house in a way that allows visitors to focus on the art. The curatorial direction of the exhibition is not purely historical but aims to unite the artworks according to their aesthetics, creating a meaningful dialogue between the pieces.
A Unique Insight into 'In Search of Line'
Prof. Briffa contributed to 'In Search of Line' by writing two essays that offer a personal reflection on two pieces in the exhibition: an incised sherd from the National Museum of Archaeology and a charcoal drawing by Alfred Chircop.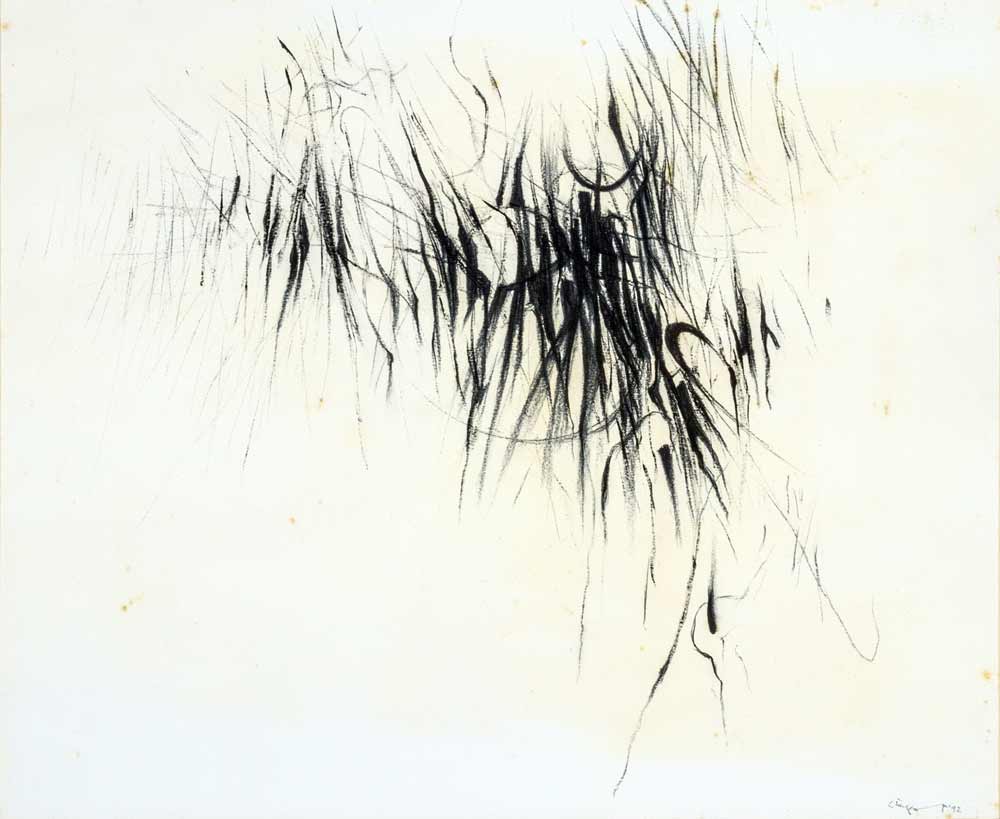 These two essays, as Briffa describes them, offer a unique perspective on the two works. The prehistoric shard is figurative but features an agitated drawing with gestures that resemble a dancing woman. The inscribed lines convey a sense of movement that fascinated Briffa. On the other hand, Chircop's drawing has a celestial quality, describing a cosmic space within a relatively small area. Briffa approached these essays from a personal and philosophical perspective, reflecting on his engagement with these two works. As a practising artist, Briffa's viewpoint is deeply rooted in artistic and philosophical exploration.
'"In Search of Line is relevant to Malta because this exhibition brought together key exponents of Maltese modern art. The exhibition is unique as it utilises "the line" to join the dots through Malta's narrative, through the artists who themselves use "the line" as a means of portraying their own narrative,' explains Briffa.
As this artistic exploration unfolds, it offers an opportunity to reflect on the significance of the line, both as a tool for artistic expression and as a thread connecting the rich tapestry of Maltese art history.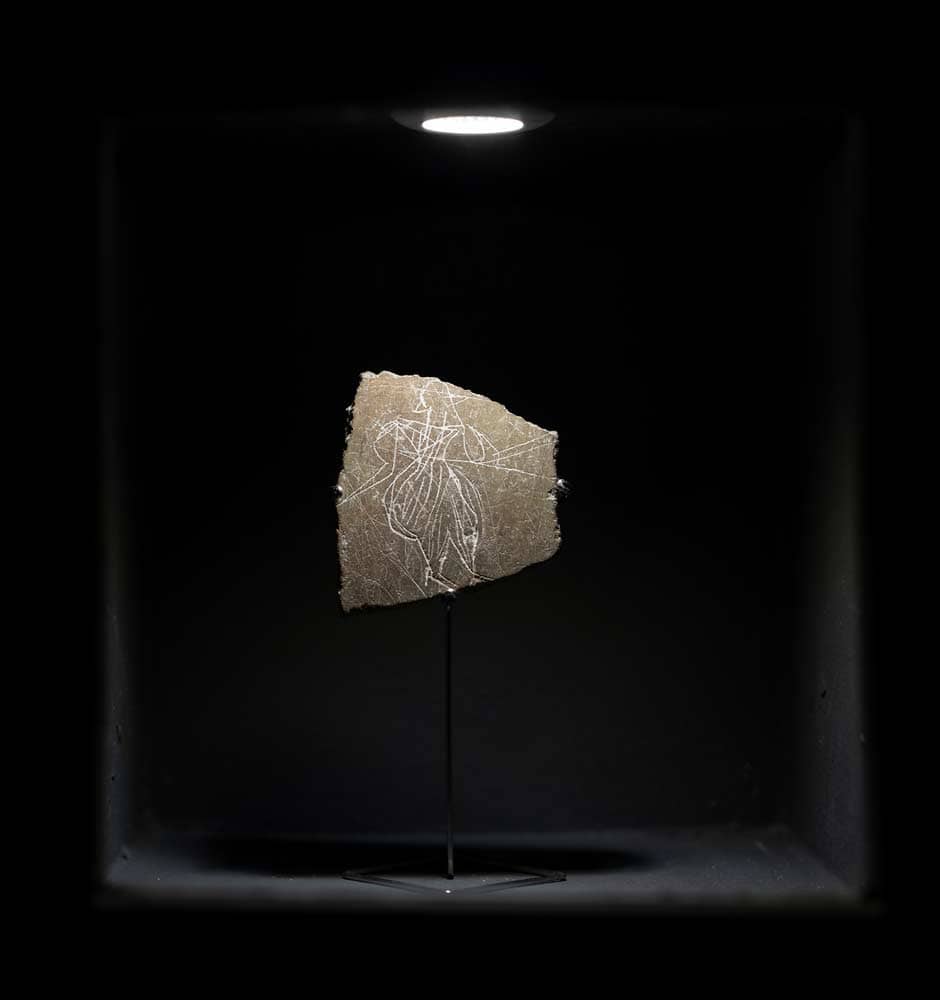 Exhibition Details
'In Search of Line' is a profound investigation into the line as a fundamental element of art and the role it plays. The various contributors such as Matthew Attard, Giulia Privitelli, Robert Brewer Young, and Prof. Michael Zammit and Prof. Richard England were crucial in bringing a unique dimension to this exhibition.
The exhibition is designed by FPM Creative Director Michael Lowell and curated by Sarah Chircop. It is open to the public and housed at the Victor Pasmore Gallery, 275 APS House in St Paul Street, Valletta. The exhibition runs until 14 January, 2024, with opening hours from Tuesday to Sunday, 10.00 – 17.00 (last entry 16.00), and Thursdays, 10.00 – 19.00 (last entry 18.00). Tickets are available at the door, and for more information, you can visit the official website at www.victorpasmoregallery.com. Explore the world of art and history through the line – a universal language that transcends time and space!