Taking a look back at the events that occurred on our islands more than a hundred years ago, 'Ugo Sultan' will transport you to a 1920s Malta full of notable people that shaped the history of our country. However, it wouldn't be an Ignite production if it didn't have its own unique twist. Though based on real events and people, 'Ugo Sultan' is a satirical, fictional comedy that is sure to bring a smile on our audience's faces.
Ignite Chairperson and Cast Member Greta Grech said, "Ugo Sultan is a satirical take on the events of Maltese history through the 1920s. Although inspired by real events, don't expect this to be a history lesson. Most of the piece is rooted in reality, but we have decided to look at the chain of events from a different angle, the pro-British and pro-Italian points of view. Greed is what ultimately caused the downfall of both parties, so we're speaking about this prevalent topic in a joyful way."
Ignite's second production is a devised piece based on Alfred Jarry's play Ubu Roi. Jarry's play forms part of the Theatre of the Absurd, and Ignite's version has surely kept loyal with that genre. Although the piece does tackle important themes, such as the flaws of greed and pride, the play is mostly an absurd and satirical take on the lives of people of power.
With Ugo Sultan Ignite is also taking on the idea of immersive theatre. The play will be held at the Sagrestia Vault, which is behind the Church of the Flight to Egypt at the Valletta Waterfront and will allow audience members to feel as though they are within the plot themselves. Audiences will not simply sit and watch, they will have the full Ignite experience with our production.
For the second consecutive year Ignite is proud to have a new ensemble of actors, with both local and international talent, who have created an extremely dynamic and creative space within the company. Ignite also has a new executive committee on board as it keeps providing opportunities for young creatives to take on important roles within a theatre company, a unique concept in the Maltese Arts Industry.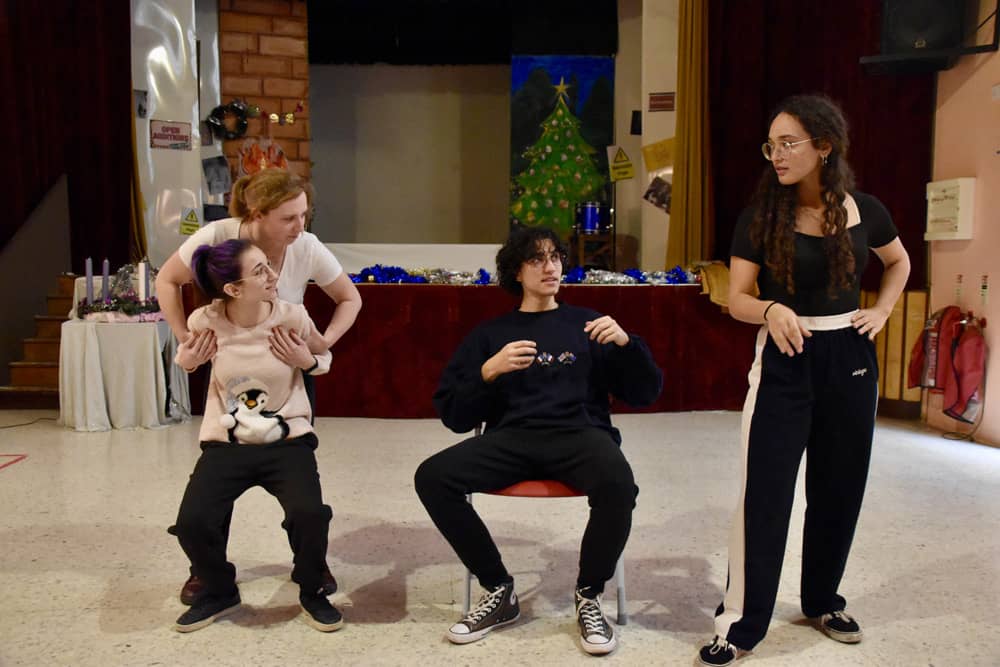 Ignite's Artistic Director is Michael Richardson, who has had a flourishing theatre career both in the UK and in Malta. Apart from being the Artistic Director, he is also acts as a Mentor, providing advice and support as Ignite participants tackle new production and company management roles.
Ignite is a voluntary organisation and is proud to be funded by the Arts Council Malta. Ignite would not be possible without their continuous support.
Ugo Sultan is not suitable for children under the age of 16.
Ignite's second production Ugo Sultan will premiere on February 24th and will continue to have shows on the 25th and 26th, all at 6.30 pm.  
Tickets can be bought from www.showshappening.com selling at €8 each with a students' concession at €5.
We hope to see you there!
Ignite your weekend with an Ignite production!