Jean Pierre Magro shares his journey to understand storytelling.
The appreciation of a good story is a gift that is not granted to any other species on this planet. It is reserved for humans alone.
Over the centuries, we have come to understand that stories have a clear function. Stories care for us from infancy to maturity, from our maturity to our second infancy, and then lead us to our exit.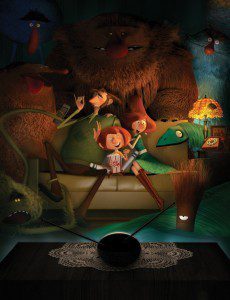 This phenomenon always fascinated me, so I decided to stop my studies in law and read for a degree in Communications at the University of Malta. I graduated in 1998 and saw myself as a writer. I was wrong. I wrote and produced my first feature film Genesis. It wasn't successful, but failures did not deter me. It helped me realise I needed to learn much more. I embarked on my quest to understand storytelling.
I entered the documentary scene, and over the years my programmes were shown on all major channels in Europe and the US. Some of them won a few awards along the way.
In 2006, I was lucky enough to meet David Howard, Dean of University of Southern California. His mentorship was an invaluable experience that helped me grow as a story analyst and a professional. I went on to Edinburgh Napier University for a Master of Arts in Screenwriting and in 2009 was nominated for a BAFTA (New Talent) for a short film I wrote.
I was then employed as Head of Development for FishCorb films. My job was to buy properties (books, graphic novels, video games) and develop them into scripts. There I collaborated with a number of award-winning writers like Barbara Turner and Victor Maldonaldo. I am currently working on a Ph.D. focused on transmedia narratives and migratory cues for children under the tutorship of Dr Dan North and Don Boyd, Governor of the London Film School.
My work with producers such as Jimmy Veres and Yan Fisher Romanovsky provided me with the inspiration, as well as a 'laboratory', for my dissertation project – an online world based on fairytales in which children can interact, play games and read stories. My vision is to create a virtual library that is both engaging and fun. The same characters that populate this universe will also appear in a TV animated series, comic series, console game and feature film.
The visual impact of this project is very important. Hence, I am building the visual narrative with Oscar-nominated animator Geza M. Toth. Kevin A. Brown, Art Director and Game Designer for Sony PlayStation's God of War is mentoring me on gaming.
On February 28th of this year, together with the Malta Media Desk, I organized the first transmedia seminar on the islands. I invited Michel Reilhac, Head of Arte Cinema, Alison Norrington, Chairperson of Storyworld, and Dean O'Toole, producer of "Kick Ass." We also had two Skype interventions; one with Emmy Award-winning Producer, Nuno Bernardo, the other by Jeff Gomez, creator of the transmedia bible for both "Avatar" and "Halo."
Over the years I have developed a number of workshops and masterclasses for professional companies and institutions. Together with Savina Nerotti, I am also working with the Torino Film Lab to set up a yearly workshop on web series production and design. Our main aim is to pioneer digital content creation, strategy and innovation through strong multimedia story engagement.
Finally, on 18th May, I launched a number of transmedia projects in Cannes.
Jean Pierre Magro was the main consultant behind the Transmedia Competition. His advice was critical in turning the competition into a success. The Editor was also part of the team.