Everyone should have the right to explore intimate relationships, break up and make up, and find a place where they are comfortable in their sexuality. So why is it that people with disabilities are so often denied these experiences? Becky Catrin Jones speaks to Dr Claire Azzopardi Lane about her pioneering work
Dr Claire Azzopardi Lane is very busy. With a speciality in disabilities and sexuality, she's currently Deputy Dean of the Faculty for Social Wellbeing at the University of Malta (UM), head of two departments, and she teaches in a couple more. Understandably, she has a busy community engagement schedule.
Perhaps the many hats that Azzopardi Lane wears are a reflection of the very pioneering work she's done in a subject that just wasn't discussed a decade ago and is still proving difficult to get on the agenda. In the grips of a general cultural taboo surrounding sexual health, reproductive rights, and wellbeing in Malta, the idea that everyone might be entitled to freedom of sexual expression was rarely debated. People hardly ever talked about sex openly, and when they did it was a hard fought battle to earn the right to. But the idea of expanding that conversation to include the sexual wellbeing of people with disabilities was completely unimaginable.
In fact, the availability of any kind of sex education for someone with a disability in Malta has been pretty much non-existant. When Azzopardi Lane returned from her PhD studies nearly 12 years ago, she made it her business to help people realise the damage that preventing these conversations was having on people with disabilities.
A Sense of Shame
'There is a cultural issue with persons with disabilities and sexuality that is linked to religion,' Azzopardi Lane says. Leftover ideology from days when Malta was a strict Catholic country means that those with disabilities, particularly intellectual disabilities, have been seen as 'eternal children' — pure, angelic figures who couldn't possibly be considered as sexual beings.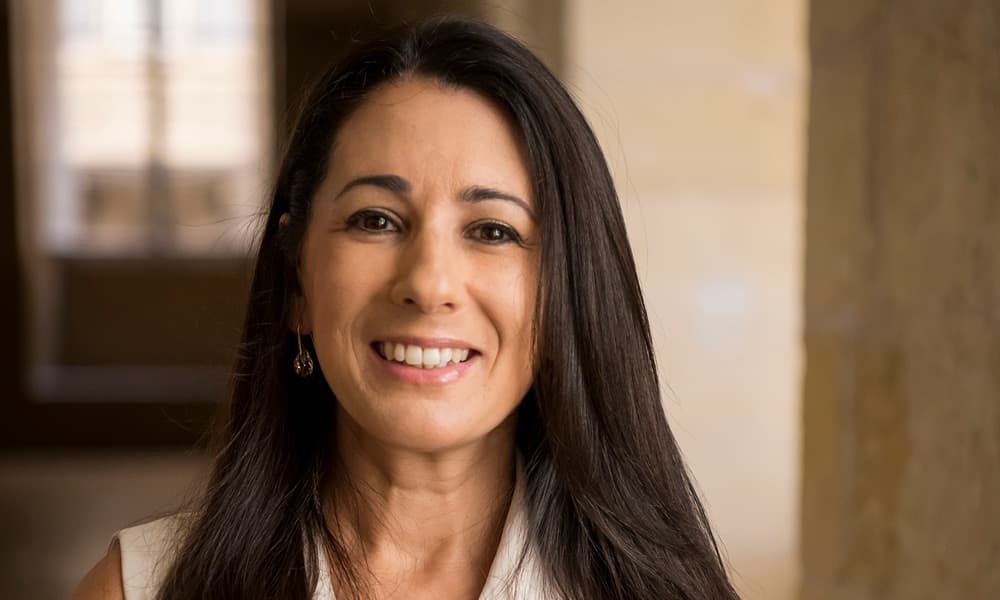 'These people were infantilised, desexualised, and are not expected to have any kind of sexual needs,' she says.
Catholic teachings also discourage the ideas of sexual expression and exploration outside of marriage. But people with disabilities are often not even given the space to form relationships, let alone consider marriage, which immediately leaves them out of this life experience.
Building even further on this is the underlying issue of eugenics. Although thankfully this is mostly a thing of the past, some of the ideas linger in the policing and sexual suppression of people with disabilities. 'People are sometimes seen as being of lower "value" in the eyes of society, that they should not want to procreate, so they are not given the opportunity," Azzopardi Lane suggests.
The side effect of this is that people with disabilities, and particularly women, have not been offered any kind education about sexuailty, relationships, or birth control. Being excluded from these conversations can have a huge impact on mental health and quality of life — not being able to discuss particular topics means that the individual has very little space to express, or even understand, some of their feelings.
"There's a lot of fear surrounding the exploration of sexuality, because people have been told time and time again that it's bad," Azzopardi Lane says. The roots in religious teaching mean that people are often made to feel ashamed of their sexual needs, and this leaves them vulnerable to be taken advantage of, never having been given any sense of what constitutes informed consent.
The Burden on Mental Health
According to Azzopardi Lane's research, sexual suppression has a clear impact on emotional wellbeing. Feelings of loneliness and isolation from a lack of opportunities to be in a relationship and frustration from not being able to explore sexuality can often lead to problems with mental health further down the line. Dealing with these feelings of internalised suppression within the individual who has never been allowed the space to explore can sometimes be more challenging than trying to change the views of the people around them.
As much of a struggle as it was to get people to talk about heteronormative relationships, conversations about LGBTQ+ relationships has been even harder to get on the agenda. 'We had big problems getting people to understand that a person could be disabled and gay, lesbian, bisexual, trans*, or non-binary,' Azzopardi Lane recalls. The lack of visibility, role models, or any kind of portrayal in the media makes it more isolating for those who belong to both communities, which has an even greater impact on the individual's mental health.
It has taken time, research, and education for counsellors and health service providers, but Azzopardi Lane's work is slowly changing perceptions. For the first time, Malta Pride Festival speeches were accompanied by sign language translation. NGOs like MGRM's Rainbow Support Service now operate from the premises of Agenzija Zghazagh, which is accessible, and the MGRM office in Mosta has also been made accessible. These small changes are opening the door and welcoming people who have never been offered a space at the table before.
Times are Changing
Azzopardi Lane's work has been an uphill struggle; in the face of so much ingrained stigma and shame, it has been difficult to open up the conversation at all. 'Sometimes I feel a little bit sad, because things that I was talking about 10 years ago are still only being discussed today,' she says.
But she does see some little sparks of hope. More and more, her students' research is uncovering small successes that were not heard of when Azzopardi Lane started in this field. Stories of dates with girlfriends, or residential homes permitting overnight stays with partners, or even just parents accepting the fact that their sons and daughters would like to explore a relationship. One particularly joyous story is about a woman who wanted to get married and came to her social workers feeling empowered to ask for help to achieve this.
A number of people with disabilities are finally being given access to sex education through NGOs and disability services that have invested in training on the need to have open discussions on this subject. And it's not just the off-putting stuff about sexually-transmitted diseases and unwanted pregnancies — people are also being taught about the beauty of sexuality and the joy of relationships.
'Of course, sex education is just the tip of the iceberg,' Azzopardi Lane remarks. 'People need so much more than that — platforms for dating, relationships… but at least this education is helping them lose that sense of shame.'
The hard work continues to pay off in the world of national policy too. In 2014, Azzopardi Lane and colleagues managed to get sexuality and parenthood included in the National Disability Policy of Malta. Based on the UN Convention on the Rights of Persons with Disability, they launched a further strategy to improve these rights only last year. The visibility of the topic is definitely growing — Azzopardi Lane often writes articles in magazines and newspapers which help people learn more. But now the challenge lies with implementation of these policies.
And so Azzopardi Lane's busy schedule continues. Promoting education and visibility, she runs training sessions for professionals, NGOs, and even disability services related staff on how to approach these subjects in an open and positive way. Where previously social workers might not have felt prepared to talk about sexual relationships with their clients, they are now more ready to have these conversations.
'It is certainly taking time, but I can appreciate how the subject has grown,' she says. The positive stories that come back to her demonstrate how empowerment and understanding is changing how people approach their own sexuality. 'There's a lot more to do, but those who we reach are actually growing and developing their sense of self and autonomy.'