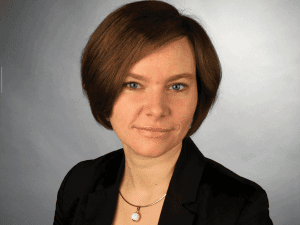 Malta is European (and a few other things). So European that in 2018 Valletta will be the European City of Culture (ECoC). ECoC was set up to raise awareness about 'Europeanness' with mixed success over the last 25 years.
To explore through cultural diplomacy the common histories and geo-political realities of Europe and the Mediterranean, the Valletta 2018 Foundation launched the first of a series of conferences last September. For Dr Jason Dittmer, a conference speaker and expert on cultural practices and diplomacy at University College London, 'the ECoC offers the opportunity to learn about parts of Europe that have rich histories and cultures but which are overshadowed by the more obvious cultural centers. Many of these places are absolutely fascinating and distinctive and only need a nudge from a programme like this in order to get the limelight'. In fact, one of the outcomes of the conference was to create a concrete road map for Valletta (and Malta) in the build-up to its celebration of ECoC, 2018.
Having the spotlight on Valletta in 2018 also raises the issue of what Malta's identity is. Dittmer thinks that 'the identity of any city or country is always an amalgam of other places, shaped by historical flows of people and ideas'. Being in the centre of the Mediterranean has left Malta with a rich identity.
Dittmer then expands on the concept and gives an important warning. 'I prefer not to talk in terms of identity, but instead to think in terms of cultural repertoires from which people can draw. These repertoires are produced from the full array of influences shaping the place in which they live. Those attempting to nail down a single identity for a place tend to have an unsavoury objective in mind.'
Anna Steinkamp's views on identity are different on paper, yet also very similar in that both Dittmer and Steinkamp are arguing for a more inclusive idea of 'Europe' that acknowledges the role of the south shore of the Mediterranean (Steinkamp was another conference speaker and is an expert on cultural diversity at the German Commission for UNESCO). '[…] Human beings identify through differences. Accordingly, the European identity is not only built upon diversity but also [on] differences. These differences become very clear in the Mediterranean area, [for example] through the high number of migrants who fail at the European borders. Hence, this discourse about EU/European identity is also generating new boundaries whereas the Mediterranean has always [been] a melting pot of cultures. We should focus more on commonalities than on differences and not think too much about our European identity but about our identity as global citizens.'
---